We are proud of all the magnificent fundraising efforts which have been achieved since the launch of Free for All in October 2013. These are just a few of the highlights…
Events have included the Free for All Music Festival at the Colchester Arts Centre, entering a team into the Colchester Half Marathon, hosting a Curriculum Conference for local schools and a Christmas concert for the Colchester Accordion Showband. Classes have raised £1,300 in their enterprise initiatives, showing entrepreneurial skills and a competitive spirit between classes.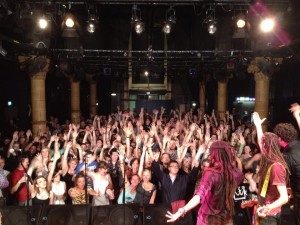 The choir have entertained shoppers in the town centre singing Christmas carols and local businesses have made donations.
We are grateful for all the efforts of staff, pupils and parents and the school is now focusing on targeted use of the monies raised together with the school budget, enabling the following to be provided free of charge to parents.
Year 4 free music lessons and loan of instruments for a year – guitar, saxophone, clarinet, flute or violin
Year 5 free swimming lessons
Year 6 free coach travel to Weymouth and back for the residential trip
Children's shows free. Charlie Wilson, storyteller, spent the day with the Infants. Brian Moses Poetry and Music show entertained Key Stage 2 children in the Summer term.
Breakfast Fitness Clubs
Visit this page throughout the year to find out more about what is being funded and see how we are getting on.